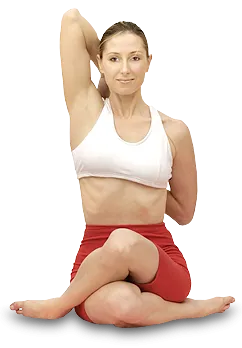 Unlike conventional medicine, which focuses on attempting to treat disease once it occurs, Clinton Chiropractic emphasizes improving your health in an effort to reduce the risk of pain and illness in the first place. Most people would rather be healthy and avoid illness, if they could. This is one of the main reasons for the big surge in the popularity of our wellness center.
For some, Clinton Chiropractic will take them back to a place that is cozy and familiar, offering a rediscovery of health and wellness that had been previously known but long lost. For others, the journey may offer a new center, one never before experienced.
People are recognizing the benefit of seeking an alternative to traditional medicine; one that will help them achieve and maintain optimal health. Please take the time to meet the doctor, team, and our wellness network dedicated to helping you achieve your wellness objectives. To fully understand the nature of your health we recommend you join our free website membership program. As a patient at Clinton Chiropractic we will personally tailor a wellness program specifically targeted to your wellness needs using the least invasive yet highly-effective techniques and services.
Phillip Reyes, DC, CCSP: Doctor of Chiropractic Life Chiropractic College West
Certified Industrial Disability Examiner
Certified Chiropractic Sport Physician
Inventor of the Suportapedic back support (US Patent and Trademark pending)
Besides catering to the general chiropractic needs of the community, Dr. Reyes offers complete care for personal injuries such as auto accidents, sports injuries and Worker's Compensation cases. As a certified industrial disability examiner, he provides documentation to insurance companies to make sure you get the benefits you deserve. Dr. Reyes is also a Certified Chiropractic Sports Physician utilizing the latest techniques and equipment (low level laser therapy) as well as a qualified expert witness for personal injury cases.
There is no single way to treat pain. The care that will be most effective for you depends on many things: how you were injured, your state of health prior to your injury, what sort of care you've had in the past. Dr. Reyes will create a treatment plan that's personalized for your injury. It's a plan to give you maximum pain relief so you can return to work and lead a healthy, active life.
ent programs can be arranged. If you have no insurance or do not have chiropractic benefits there is still a way for you to receive the care you need. Many patients pay directly for care, as they discover chiropractic to be extremely cost-effective and affordable.
Family Plans
Our focus at Clinton Chiropractic is to actively help you and your family in taking responsibility for your health, wellness, and disease management. We assist and guide you to take the time to care for the important people in your world: you and your family. In an effort to make living the wellness lifestyle as easy and affordable as possible, we can create a customized family plan that is specific to you and your family.
Health on a Budget
At Clinton Chiropractic we're convinced that a small amount of your time and money to care for your most important asset--your health--will be far less time consuming and expensive than trying to recover it. If you feel you do not have enough time or money to take care of yourself, please contact us--we can help! The last thing we want is for you to come to our wellness center in crisis. So please, we would like to encourage you to take your health very seriously. As the old saying goes, if you don't have your health, you don't have anything. Unfortunately, too many people don't discover how true that statement is until it is too late.